I figure if a product is great enough that I reach for it daily since discovering it, and intend to use it indefinitely, it deserves a mention on an annual list of awesomeness, don't you agree?
So, for you today, my list of favorite beauty products used in 2012 (in picture order):
1. Estee Lauder Double Wear Liquid Foundation
After years and years of wearing the same liquid foundation (Mac Studio Fix Fluid) and never having found anything to last longer or match my skin appropriately without being overly grey in tone (I'm fair skinned, but I need a yellow-based color and a lot of foundations for fair skin tend to be overly pink or grey) I've actually found something better. Estee Lauder was offering a ten day free trial of their foundation on my most recent trip to pick up foundation (I was headed to the Mac counter when the sign caught my eye). I remember
NurberXO
(YouTube beauty guru extraordinaire who also likes full coverage, yellow-based, long-wearing foundation) saying how much she loved Double Wear, so I asked for my free trial. They matched me to the shade "Dawn" and gave me this teeny, tiny vial of foundation. I mentally scoffed "right, this will last me TEN days, I'm so sure" but you know, it did. And then some! (12 days!) The thing I like best about Double Wear is though it will stay on your face ALL day without fail (you can even SWIM with it on I hear, and it won't budge!) it feels light and smooth going on, and doesn't oxidize at all during the day. I'm incredibly impressed. It's not cheap - at $36.50 a bottle, it is by far the priciest item on my list, however, I think if your skin looks smooth and will stay that way all day, you can use less expensive color products and you'll still look great. Also, the bottle will last a LONG time (remember the tiny vial that lasted 11 days?) this product spreads well - a little goes a long distance.
2. Bare Minerals Eye Shadow Quad in "The Truth"
I always want to call this quad "Honesty" which is wrong. Similar words, but not correct. Regardless of the name, the cool-toned browns in this quad are just stunning. (I first learned about this quad from a
tutorial posted by Tiffany D.
) They are different than any other brown shades that I have. (Including the Naked palettes, which are also fabulous, but I've continually passed them up in the morning for this quad, I have to admit!) The shades are shimmery, but in a very subtle way (this isn't your favorite tween's makeup, I assure you) and I use all four colors regularly, because they are so versatile. They pigmentation and blendability are both great, and the color wears all day with primer.
3. Jergens Natural Glow (Face) in Medium/Tan
Remember how I mentioned before that I'm pretty darn fair? Well, without this stuff, snowmen (and women) would likely brag about their tans to me, and tease me. This lotion is my daily moisturizer and keeps me looking healthy rather than ghostly. My face doesn't tan (my body doesn't tan easily either, but when it does, it usually gets much darker than my face, so I end up with this floating-ghost-face syndrome -- trust me, it's not pretty). So, I use this stuff daily, and I don't scare people. I'm going to call that a win.
4. Maybelline Instant Age Rewind Eraser
This stuff is an absolute must if you want to look awake and fresh. It's a concealer, but for under eye circles (not blemishes, ok?). It does SUCH a wonderful job of making me not look so zombie-like that I actually love the before and after effect of using it still, to this day. Having a bright, clean under eye area makes your eye makeup look so much more polished too. This formula (I use the shade "neutralizer") is not thick and won't settle into fine lines. It works exactly how it should and is flawlessly blendable. Two thumbs way up.
5. Urban Decay Primer Potion
(original, pale pink shade)
I have probably received at least ten different trial sized primer products in the past year -- either as part of a set, a beauty subscription box, or as a sample from Sephora. Though many work just fine, Primer Potion remains my favorite for maintaining crease proof, stays-like-you-just-put-it-on shadow. When I found the old packaging marked down at Nordstrom Rack (hence my genie style bottle vs. the newer tube package) for just $8, I stocked up. (I don't care what the bottle looks like, that's less than half price, score!) I use this every day. I don't even put on shadow without it. (It feels pointless because it wears away so quickly otherwise.)
6. Milani Eye Tech Extreme Liquid Eyeliner
(in black)
I love a good felt-tip marker style liner. I've tried Revlon & Maybelline, and they are both good. (Revlon has a weird smell to me, kind of like a flea collar?) However, Milani seems to be the most fluid, the blackest of black, and the cheapest of the three (at least at Target). Sometimes it's hard to find it in stock, so when I see it, I grab one if it's been awhile. But, for about $4, you get a long of bang for your buck with this easy to apply, perfectly black liner. (I love this for winging my liner -- it makes it very easy to do.)
7. Mac Eyeshadow in "Kid"
I've had this shade for 3 years now. The same pot. And I literally use it every. single. day. It is the perfect shade for blending my shadow and making it look natural. I use it on my upper lid, between the area where I put the darkest shade (my crease) and my brow bone highlight shade. I brush it lightly back and forth with a fluffy brush, and it makes the dark and light colors not look drastically different anymore and pulls everything together. This is true regardless of what colors I'm using too -- it's close to skin color, and very natural, so I use it to blend even when I'm using color (like purples).
8. Ulta Eyeshadow in "Stardust"
In the pan, it looks like a gold, shimmery shadow. However, on the skin it becomes the perfect, creamy sparkly nude that blends across the lid and combines with almost any shade, similar to the way MAC's Shroom does, only Stardust is slightly warmer. I use this as my lid/corner highlight shade and base almost daily. (I'm still on my original pan of it too, after more than two years.)
Honorable Mention
And though I don't think it's fair for me to call this final product a 2012 favorite, seeing as I purchased it with my Christmas money in the final week of December, I must give honorable mention to a quickly rising favorite:
The Clarisonic Mia facial cleansing brush
. Holy moly. I've never, ever felt my fave SO smooth! Literally, after ONE time using it, my face felt entirely different. I loved it so much, I got one for my mom too. (She watches my kid, for free, many days a week while I work, and never lets me pay her. I figure it was the least I could do!) If you've heard the hype about them but thought, "Why on Earth are those things so expensive? Are they worth it?" I really hate to admit it, but yes, they absolutely are. (If you decide to buy one, get the cheapest one, you don't need two speeds anyway. Really. And, if you can wait it out, watch for a 20% off at Ulta coupon first and use that! :-))
Forgive my chubby, post-holiday cheeks (working on that...) but this picture shows how my skin looks now, after one week with the Clarisonic. I think it's the best it's looked in years.
Ok, your turn please! What are your favorite products of 2012? What should quickly become part of my 2013 list?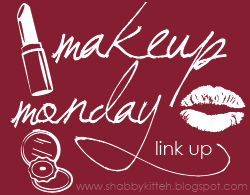 Cla

ri

sonic image credit: skincarerx